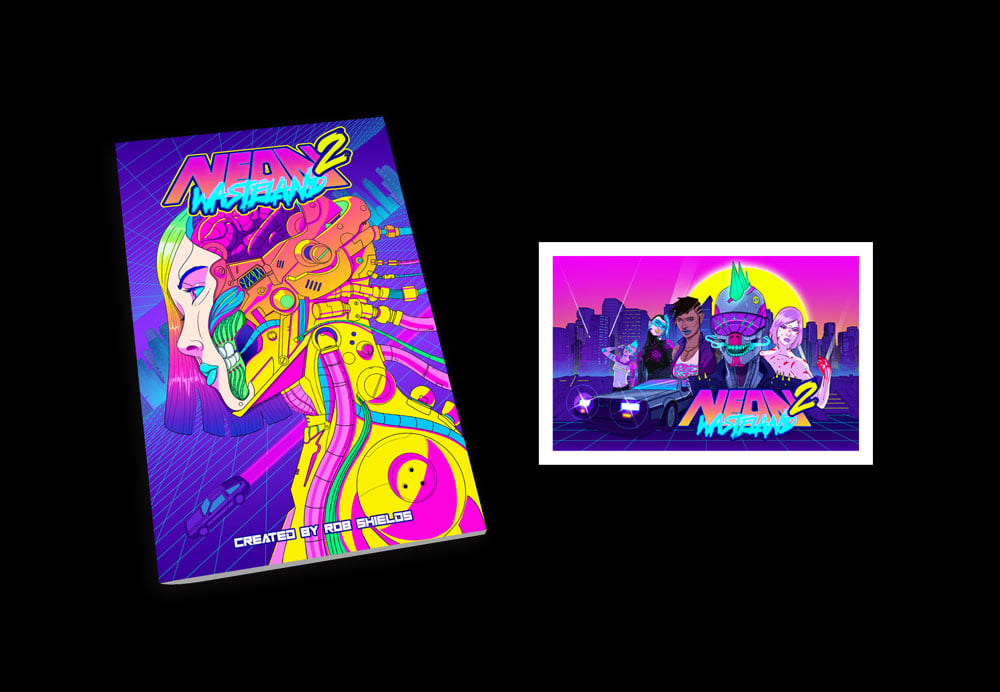 PRE-ORDER - Neon Wasteland Volume #2 w/Bonus Print
Neon Wasteland issue #2 is a new kind of comic book that uses augmented reality to bring every panel to life. Inspired by late 1980's Japanese cyberpunk animation, the story is set in a universe that can be described as Mad Max meets the Matrix.
Pack Includes:
- 44 pg Comic Book
- 6 x 9" Animated Print
Works with the all-new next-gen free Neon Wasteland 2 AR app that will available in the App Store or Google Play store.
Shipping Summer 2021