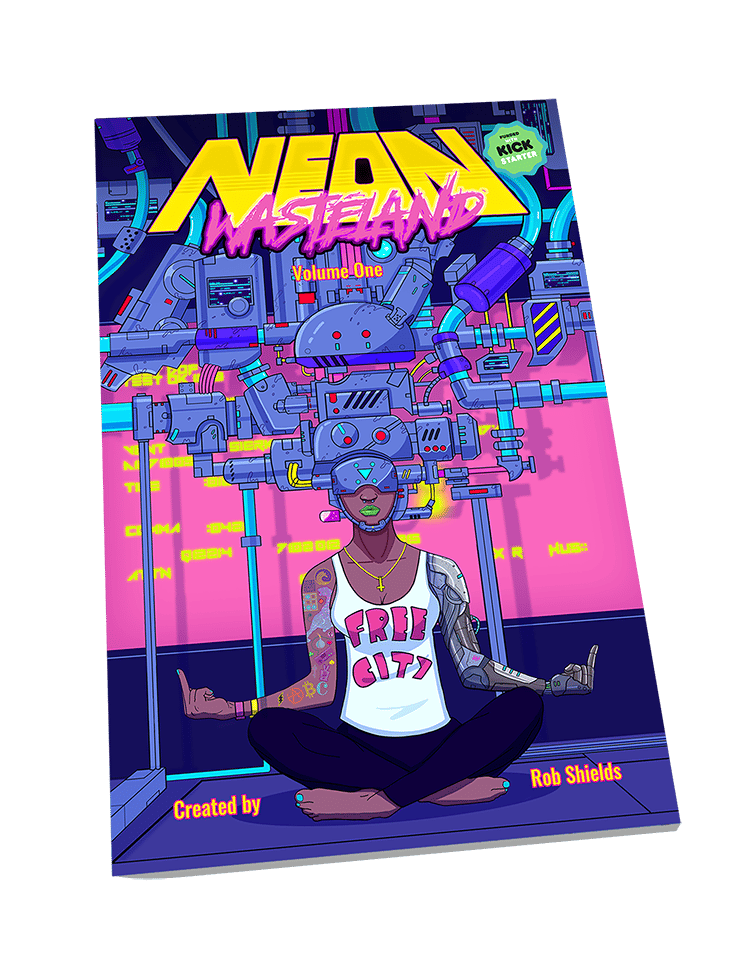 Neon Wasteland Volume #1 Physical
Neon Wasteland is a new kind of comic book that uses augmented reality to bring every panel to life. Inspired by late 1980's Japanese cyberpunk animation, the story is set in a universe that can be described as Mad Max meets the Matrix.
44 page comic book. Works with the free Neon Wasteland AR app available in the App Store or Google Play store.
Now shipping.